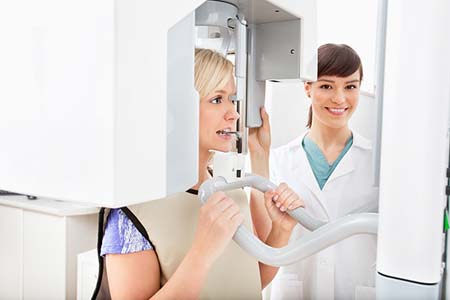 When you visit our Philadelphia office for a dental cleaning and examinations, you can be confident that you are in good hands. Our skilled team is dedicated to ensuring that each of our patients has excellent oral health. We are also committed to providing dental care in a comfortable and gentle way. As such, you can expect to have improved oral health and to enjoy your dental visits. We encourage you to schedule a teeth cleaning for twice a year if you have not already done so. This is necessary for reducing the risk of developing cavities or gum disease.
When you come in, here is what you can expect:
Questions. We want to get to know you and to learn about your past and current oral health. We also want to know about the goals you have for your smile. This information will help us to create a treatment plan unique to you, one that will give you the smile you want while ensuring you are healthy. Feel free to ask us questions as well, since this will help you become more comfortable.
Physical examination. When you visit us for a dental cleaning and examinations, we will inspect each of your teeth and your gums. During this time, we may ask you if you are experiencing any sensitivities or irritation. The more information you can provide us with, the better. We will also look to see if there are any visible signs of cavities, infection, or gum disease that need to be treated.
X-rays. We will follow up your exam by taking x-rays. This is necessary to see what is happening on the inside of your teeth. For example, if the soft center of your tooth is infected (dental pulp), we need to know so we can complete a root canal. Taking x-rays provides us with the information we need to know. However, tell us if you are pregnant since we will need to make adjustments.
Oral cancer. This is a deadly disease that kills one person every hour in the United States. Since this form of cancer is difficult to detect, most people do not know about it until it has progressed and moved into other areas of the body. This can be alarming, but we can help you by performing a regular oral cancer screening. We can look for obvious signs of the disease like red and white bumps, rough patches, hard lumps, and more. If we identify anything that looks strange, we will make a suggestion regarding what steps you should take next.
When you come in for a dental cleaning and examinations, we will let you know if we see signs of anything that requires treatment. This may include cavities, gum disease, infections, or damage. All of these warrant care, and we can come up with a treatment plan ideal for your particular needs. To learn more, call our Philadelphia dental office and schedule an appointment today.
---
Related Posts
May 24, 2019
Has it been some time since you visited the dentist's office for an oral exam? If so, you may be wondering what the process entails. The following will help you prepare for your visit and …
---