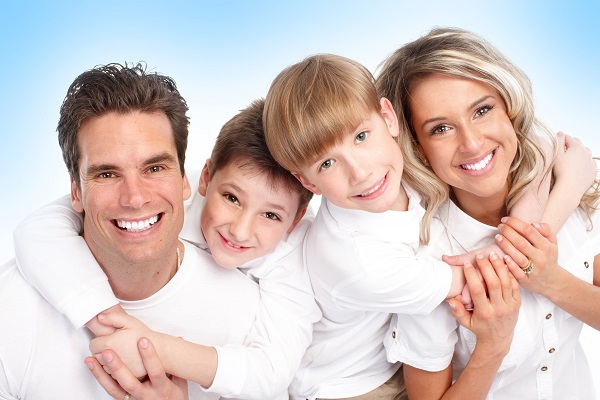 General dentists and family dentists are quite similar and often get confused for each other. The main difference between the two practices is that in general, dentists specialize in specific areas, like orthodontics and cosmetic dentistry, which limits them to certain age groups. Family dentists specialize in broader areas, allowing them to treat more patients.
If you have children, going to a family dentist makes the most sense because they specialize in providing oral health care for people of all ages. This allows you to handle all your oral health needs in one place instead of having to schedule an appointment with a pediatric dentist for your kids and a general dentist for yourself and other adults in the family.
Reasons to have a family dentist
If you are still on the fence about going to a family dentist, here are a few reasons to make the switch:
Offer a wide range of services
Due to the fact that they treat people of all ages, family dentists provide a wide range of services. They offer routine services like tooth whitening, cavity filling and deep cleaning. They also offer specific services for different age groups, like fitting older patients with dentures and designing retainers for teenagers.
Simplify your life
Having one dentist for the entire family is convenient because you do not have to worry about scheduling appointments with multiple dentists. With a family dentist, you can schedule appointments for everyone at a single place. If you want to save time, you can schedule appointments for the whole family on the same day, getting all checkups done together.
Develop personal relationships
Another benefit of using family dentists is the personal relationship you can form with your dentist. If your family uses the same dentist for a long period of time, they will become more comfortable with the dentist, making it easier to express any concerns they might have. If you have children who are scared to go to the dentist, they will eventually become familiar with their dentist, which will ease their fears.
Spot inherited problems
If your entire family uses the same dentist, it is easier for the dentist to pick up on genetic diseases and treat them before they spread. If a parent has gum disease or tooth decay, the family dentist will keep an eye out for any early signs of the disease developing in their child.
What's the bottom line?
Family dentists offer a wide range of services and instill healthy habits in family members of all ages which can help simplify your life. Remember, the American Dental Association recommends going to a dentist at least twice a year for checkups. As an adult, you know the importance of good oral hygiene. However, your children likely do not, especially if they are very young. Since family dentists treat both children and adults, being able to regularly visit the dentist with your kids will show them how important oral hygiene is and help them develop good habits.
Request an appointment here: https://www.avenueartsdental.com or call Avenue of the Arts Dental at (215) 545-0660 for an appointment in our Philadelphia office.
Check out what others are saying about our services on Yelp: Read our Yelp reviews.
---
Related Posts
April 15, 2020
Like everyone else, you have concerns about Coronavirus Disease (COVID-19). You want to avoid the disease, but you still need services such as dental care during this time. You can take comfort to know that …