Dental implant bridge restoration is a great way to restore missing teeth that traditionally can only replaced with dental partial dentures. Dental implant bridge is permanently secured into implants that placed in the jaw bones that eliminates the discomfort of removable dentures that feels and functions like natural teeth.
Featured Case:
A 50 year old male has extensive history of dental work and is looking for a solution for already missing teeth on his upper right and a failing tooth.
---
Related Posts
October 16, 2018
Wondering if dental implants are safe? Implants are a popular tooth replacement choice among today's dental patients. If you think that your mouth would be healthier by getting one or more dental implants installed, then …
---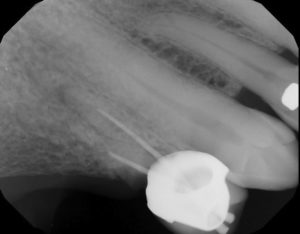 Patient wants a permanent solution that feels and functions as natural as possible and that would eliminate any solutions that involve with removable.
There is no teeth distal to edentulous area so only implants is the solution
A 3D cone beam scan is performed and treatment planned for two implants with cantilever of the first molar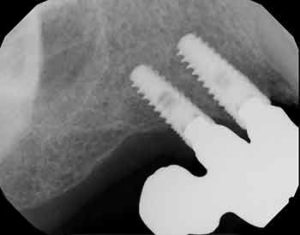 A view with abutment screwed into two implants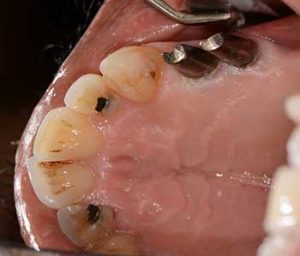 Views of final restorations