Philadelphia Dental Office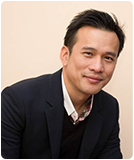 Our highest priority, is to ensure your dentist helps you feel comfortable, and relaxed from the first visit on.
We handle all the insurance hassles to ensure your experience with us as smoothly and comfortably as possible.

We look forward to meeting you and thank you for choosing us!

Laser Technology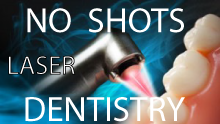 Can you imagine a dentist visit without the use of needles? It is possible with our latest laser technology! Most of the time it requires no shots or very little anesthetic. Learn More
X-RAY Imaging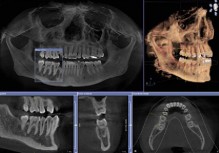 We utilize 3-D conebeam X-RAY technology for implants placement, analyze tooth anatomy for root canal treatment, for oral surgery, and braces. It is accurate and exponentially increased safety for patient and ease of operator execution of treatment plan. Explore Our Digital Technology Page…
Free Consultation
Interested in doing a smile makeover? Implants to replace missing teeth? Or simply just treating dental diseases? Make an appointment today for free consultation with 4 x-rays (non-insurance patients only) Learn More
Insurance Participation, Maximizing Your Benefits
We participate in all PPO Insurance and Local Union plans. We work directly with your insurance to get the most benefits of your plan. For those patient with no insurance, we offer affordable fees for all treatments. We also offer 12 month interest free through Care Credit as little as $150 per month for a $5000 dental treatments.Truly a dentist who is concerned with needs of his patients.
Avenue of the Arts Dental located in Philadelphia, PA. Our website has information about the following topics:
Dentist, Philadelphia Dentist, Cosmetic Dentist, Dental Implants, Family Dentist, General Dentist, Childrens Dentist, Emergency Dentist, Teeth Whitening, Orthodontics